Green Flags In A Dating Profile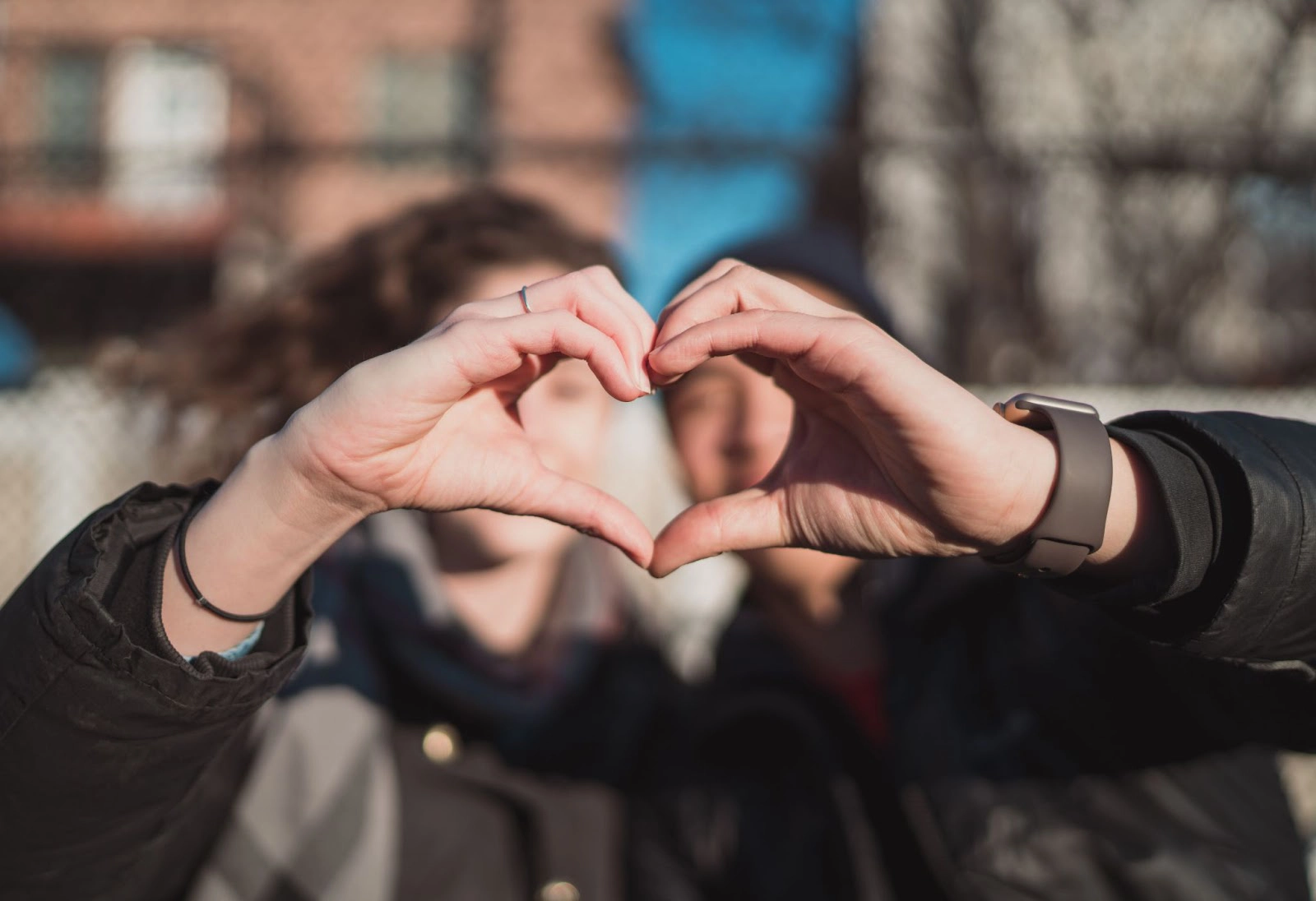 Green Flags In A Dating Profile
[Alt. Text Description: A man and a woman are blurred out in the background. In the forefront they make a heart together with their hands.]
[Taken from here]
While weve talked about potential red flags in a relationship, were here to talk about the opposite: green flags. What makes a profile stand out? Were talking 5 out of 5 stars, A-Listers, and the matches that'll make you swoon.
If youre feeling a little lost in the dating world, were here to help. Weve compiled our top 5 green flags in a profile. So grab a cup of coffee or tea, sit back, and lets get started.
Green Flag #1: Great spelling & punctuation.
While we arent exactly English professors over here, we love a profile with great punctuation and spelling! While it seems that critiquing the grammar of a profile may seem a tad judgy, its not. A well put-together profile is a sign of a great (potential!) mate.
In fact, we believe that great spelling and punctuation is our biggest green flag. Why? It shows the person behind the profile took the extra 5 or 10 minutes to ensure theyre putting their best foot forward, and like we always say here at Mate Machine: effort is sexy.
A neatly laid out profile is not only visibly appealing, but its a sign that the person may be organized and thoughtful in other areas of their life. When it comes to selecting a potential mate, whats more appealing than showing effort, organization and a bit of care? (Besides a six pack or a puppy, of course.)
Green Flag #2: A Variety of Pictures
Coming in at number two is our second green flag: profiles that show a variety of tasteful photos. What does a variety of photos look like? Anything that features puppies, nature, food shots (for the foodies in all of us), vacay snaps, or perhaps a hobby photo or two. We call these kinds of photos our dream sequence. Why?
When someone takes the time to organize and display a variety of snaps, it shows that theyve put in serious effort to find a date who also has hobbies and interests. Its a great indicator that the date will be fun and unique, and not just a typical happy hour drink followed by a netflix session. (Not that theres anything wrong with that.)
While not having hobbies isnt a dealbreaker, having them shown on a profile is a sign of a well-rounded person. It also sounds like an excellent reason for you to send that first message.
Green Flag #3: Snaps with Family
Family snaps. We love to see it. Although we dont need all the photos to feature Mom & Dad (or the entire extended family), we find it endearing when theres one or two. While family photos may not be everyones cup of tea, we applaud the profiles that are brave enough to share them.
Is there anything more wholesome than a photo of a cutie with Mum or Dad? Family photos not only show that the person cares about the people in their lives, it also shows courage: they arent scared of showing family members off, even when it isnt as cool as other photos.
Green Flag#4: Vulnerability
As Bren Brown said, vulnerability is so hot. (Well, not actually.)
While its important to put your best foot forward, we cant help but love our fourth green flag: showing a little bit of vulnerability. Although accomplishments and hobbies are important in a profile, vulnerability is what adds that extra shine. While its a fine line between sharing vulnerabilities and just plain oversharing, we give an A+ for effort to anyone who tries.
Are you wondering about how vulnerability can be shared in profiles? Here are some ideas: Did they attempt to paint this year, with all of their paintings ending up as a disaster? Are they feeling a little nervous about getting back into the dating world? Do they sing (badly) in the shower?
Look for green flags of vulnerability as a sign for a down to earth match. (Besides, when it comes to dating, is there anything more attractive than being humble?)
Green Flag #5: Humour
If someone is brave enough to list a joke on their profile, this is a green flag for us. (Yes, even if the joke was a cringe worthy Dad joke.) If the joke wasnt terribly funny and only made you roll your eyes, we still believe in this green flag.
A sense of humour reveals someone who may be open to new experiences, or who is optimistic enough to roll with lifes punches. Besides, when a profile is too serious, it can sometimes be intimidating to send that first message. Making that first connection is easier when theres a joke or two!
As long as the joke is tasteful and in good humour, this is one of our favourite green flags. (And psst, it doesnt hurt to throw a joke on your own profile.)
We hope these tips have helped you look for green flags in a dating profile. As alway, please remember to take our advice with a grain of salt. You are the best guide to your own preferences, needs, and wants.
So get out there, enjoy yourself, and have fun!
Here at Mate Machine, we are committed to helping you find your perfect mate.
MateMachine is a Vancouver-based Technology start-up that has invented a unique secret crush search engine that can be used for connecting with the ones that we already know and have hidden feelings for. This happens through a unique and innovative search engine and is usable by anyone.