POV: The One Who Got Away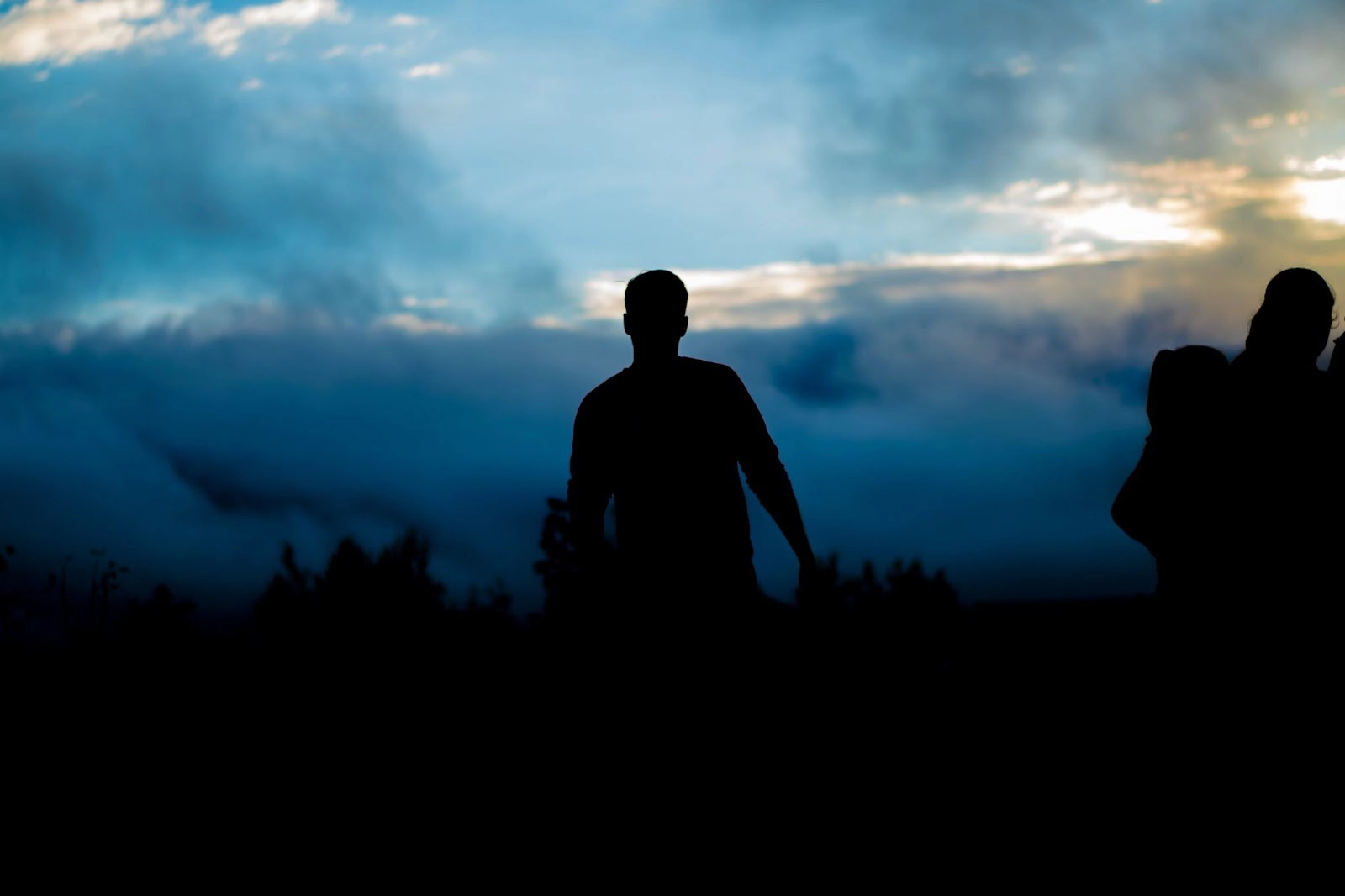 POV: The One Who Got Away
[Alt. Text Description: A man's shadowy silhouette is centered against a backdrop of a deep blue sky and white clouds]
[Taken from here]
Have you ever had an ex (privately named The One) slip away from you? Do you wish you could go back in time to make a different decision?
Three summers ago, I took a job hostessing on a sunny patio in one of the fancier spots in town. I was single, having just finished school, and I was hoping to earn a bit of cash. When I first arrived at the restaurant and stood in the glittering hallway, Ill be honest: I felt a little bit out of my element! Even with my nerves, I decided to join the team. For the entire summer I went on to choose my best dress, put on my sleekest shoes, and curl my hair before starting my shift.
As it was my first restaurant job, I was truly a bundle of nerves. The restaurant had three levels of V.I.P clients: gold, silver, and platinum. They all intimidated me. However, over my intensive 2-week training I began to feel more and more comfortable.
After a month, I had settled into the day-to-day of the job. While I had relaxed, I must confess: I wasnt particularly great at my job. Sometimes I mixed up high-profile clients in the book, or sometimes I had an embarrassing encounter with an angry V.I.P. The computer system was laggy and prone to crashing while I furiously tried to welcome guests into the restaurant. While I mustered as much composure as I could on a daily basis, I was always on high-alert around some of the citys most prominent members. In short: it was a stressful job.
Until one day, he came in. Even though it was the busiest part of our day, it seemed like time had completely stopped.
Hello.
Right in front of me was a well-dressed, tall man, holding a pair of aviators in my hand. I felt my heart flutter. As many of you may relate to, my dating life at that time had been Well, not very successful. I was still hung-up on late night texts from my ex-boyfriend, and I was having a hard time finding singles in my area.
The man in front of me, however, seemed perfect! We chatted slowly, but over the rest of the summer I would see him close to one or two times a week. He was the bodyguard of a high-profile client, and would spend most of the day sitting near me in a chair in the lobby. I went home and thought of things I could say to him:
Should I give him my number?
Ask him if hes married?
Should I casually mention that Ill be at the hotel bar after work?
A million openers ran through my brain. (And hey, asking someone on a date can be intimidating!)
As the summer came to a close, I was talking to him as he sat in the chair close to my front desk. We were speaking casually, laughing, and the chemistry seemed just right. I had excused myself to use the restroom, but when I returned he was gone! I assumed that I would see him again the next week, but when the week came Crickets! His client didnt make any more reservations. After using my google-fu and searching online, I realized they had returned to their home country.
I was devastated.
Although my dating life has since moved on, I still think about the bodyguard. I often wonder what could have happened if I had taken more of a risk – what kind a love story could have unfolded? I will, sadly, never know.
In-person dating can be awkward and nerve-wracking, especially in todays climate. Its challenging to make the first move, or try and see if someone is truly interested or not. While dating apps can help bridge the gap, I still wish I had been more confident to approach The One Who Got Away.
Here are 4 things I wish I knew about in person love connections:
They can be awkward.
Is it just me, or does it always seem to be the wrong time to approach a stranger?
Are they too busy? Are they with a boss, or on a lunch break? Are they even single, anyway?
If youve had any of the above thoughts, dont worry – youre not alone!
I had many of the same thoughts during my summer with the bodyguard. At that time, I figured that one of us would make the first move. But it never happened. Instead we stayed in a limbo, with both of us hoping we could get to the first-date stage.
The best advice I can give you is to relax. First date jitters are a thing, and nerves while dating are also super normal!
Hot tip: I recommend K.I.F: Keepin it friendly. Practice being friendly with all strangers. Why? When you do feel a spark with a stranger, the small-talk will sound relaxed and natural.
Chance encounters dont happen very often.
In-person crushes. Do they even exist anymore? Sometimes I feel that the last time I had a real life crush on someone was in grade school. With more of us turning to our phones (understandably!) to find connection, it means that in-person encounters are happening less and less. People seem less likely to engage, or talk, in real-life. When chance encounters do happen (and they do, very rarely) they are still worth being prepared for.
Hot tip: The next time youre visiting your favourite grocery store or coffee shop, try leaving your phone (on silent!) in your pocket.
Everyone else is secretly nervous.
While this doesnt apply to every person, the fact still remains: meeting strangers is nerve wracking! If I had known this during my summer at the restaurant, maybe I would have felt braver in approaching the bodyguard. Nerves affect everyone from time to time, and in-person interactions can feel strained.
Hot Tip: Dont feel afraid to give a smile, or raise your eyes above the mask, or tell a silly joke. Sometimes doing the above mentioned can help you in getting to know an eligible bachelor/bachelorette!
None of us know what we are doing.
We are all navigating a new world. These new social norms (Mask on? Mask off?) can be puzzling for even the most seasoned dating butterfly. Give yourself a chance to relax. In-person dating can sometimes feel like a confusing or daunting task. We are navigating a new world together, but with a few pointers, I think youll be just fine.
HOT TIP: Keep your sense of humour. Nothing breaks the ice on a first date like a good joke.
We hope these tips have helped you navigate your next in-person encounter. Remember, dont sweat it, keep it simple, and dont be afraid to say hi.
Here at Mate Machine, we are committed to helping you find your perfect mate.
MateMachine is a Vancouver-based Technology start-up that has invented a unique secret crush search engine that can be used for connecting with the ones that we already know and have hidden feelings for. This happens through a unique and innovative search engine and is usable by anyone.